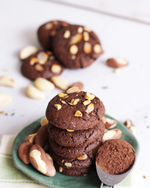 9-Ingredient vegan and crunchy chocolate cookies made with Brazil Nuts. An easy healthy snack that will impress friends and family!
---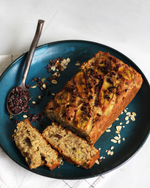 The most moist, dense and delicious vegan and gluten-free banana bread recipe! This banana bread is delicious, wholesome, naturally sweetened, with a pinch of chocolate crunchiness and very easy to make.
---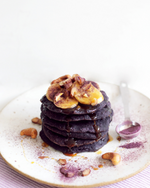 Packed with antioxidants, vitamins and minerals, this creative acai berry pancake recipe is made with organic acai powder and is a healthy and filling breakfast option! An easy, vegan, and gluten-free version of traditional pancakes with an added superfood kick.