Chocolate Brownies
Servings: 12 | Vegan, Gluten-Free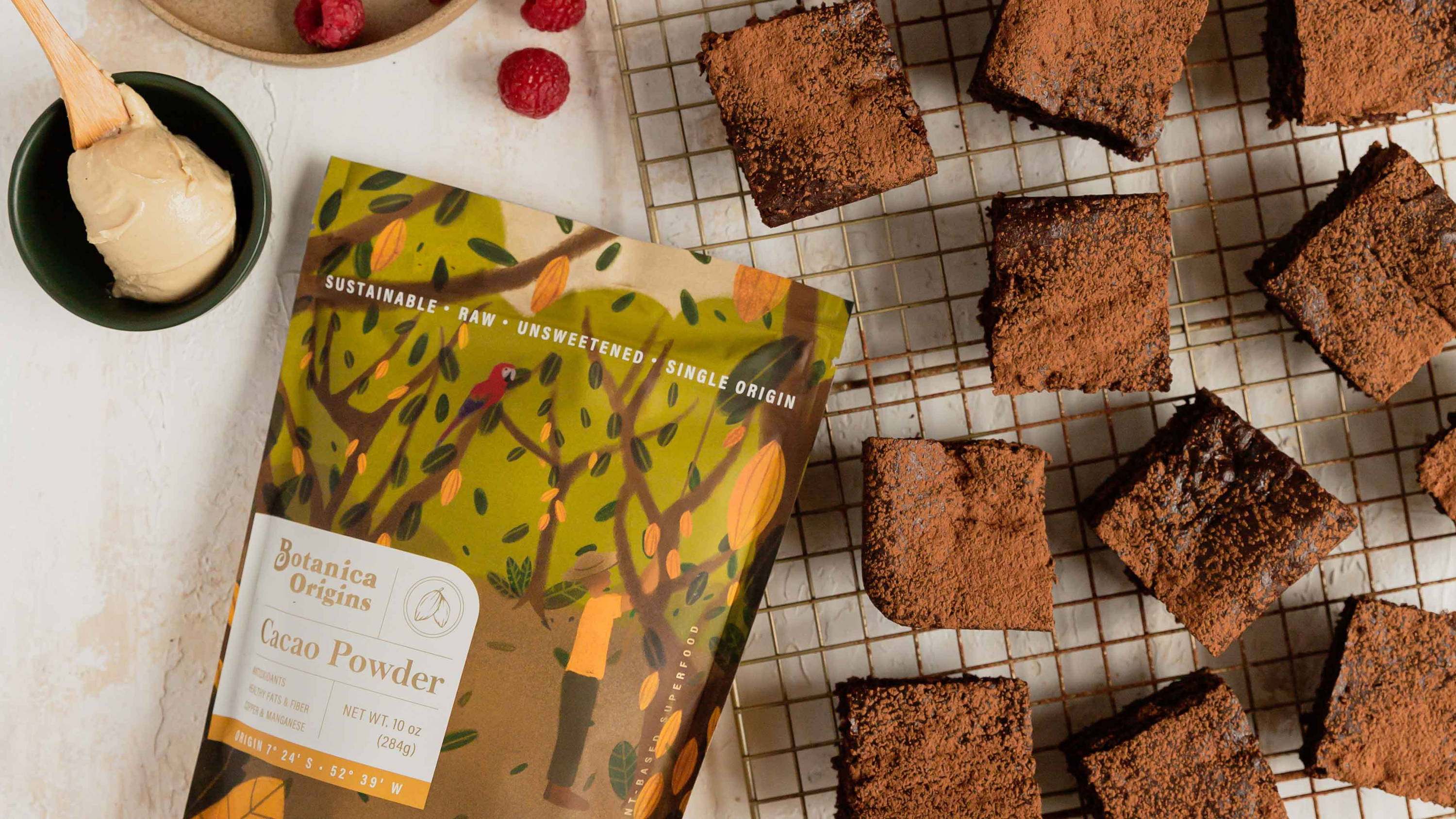 ---
Ingredients
2 tbsp Ground Flaxseed
4 tbsp Fresh Water
1/4 cup Maple Syrup
1/4 cup Olive Oil
1/2 cup Coconut Sugar
1 1/2 cup Almond Butter
1 tsp Vanilla Extract
1/2 cup Organic Cacao Powder
1tsp Baking Soda
1/4 tsp Sea Salt
---
Directions
Whisk together the flax and water. Set aside.
In a large mixing bowl, combine the maple syrup, olive oil, coconut sugar, almond butter, and vanilla extract. Stir well. Add the flax mixture and stir.
In a separate bowl, whisk together the dry ingredients. Add to the wet batter and stir gently until just combined.
Transfer to an 8" cast iron skillet or 8x8" square dish.
Bake for 40 minutes at 325F, or until the top is no longer glossy and the edges start to pull away from the pan.
Let cool for 10 minutes before slicing or just dig right in and make a mess because hot brownies are lit. Raspberries, cashew butter, and flaky sea salt highly recommended!