Chocolate Pudding
Servings: 2 | Vegan, Raw, Gluten-Free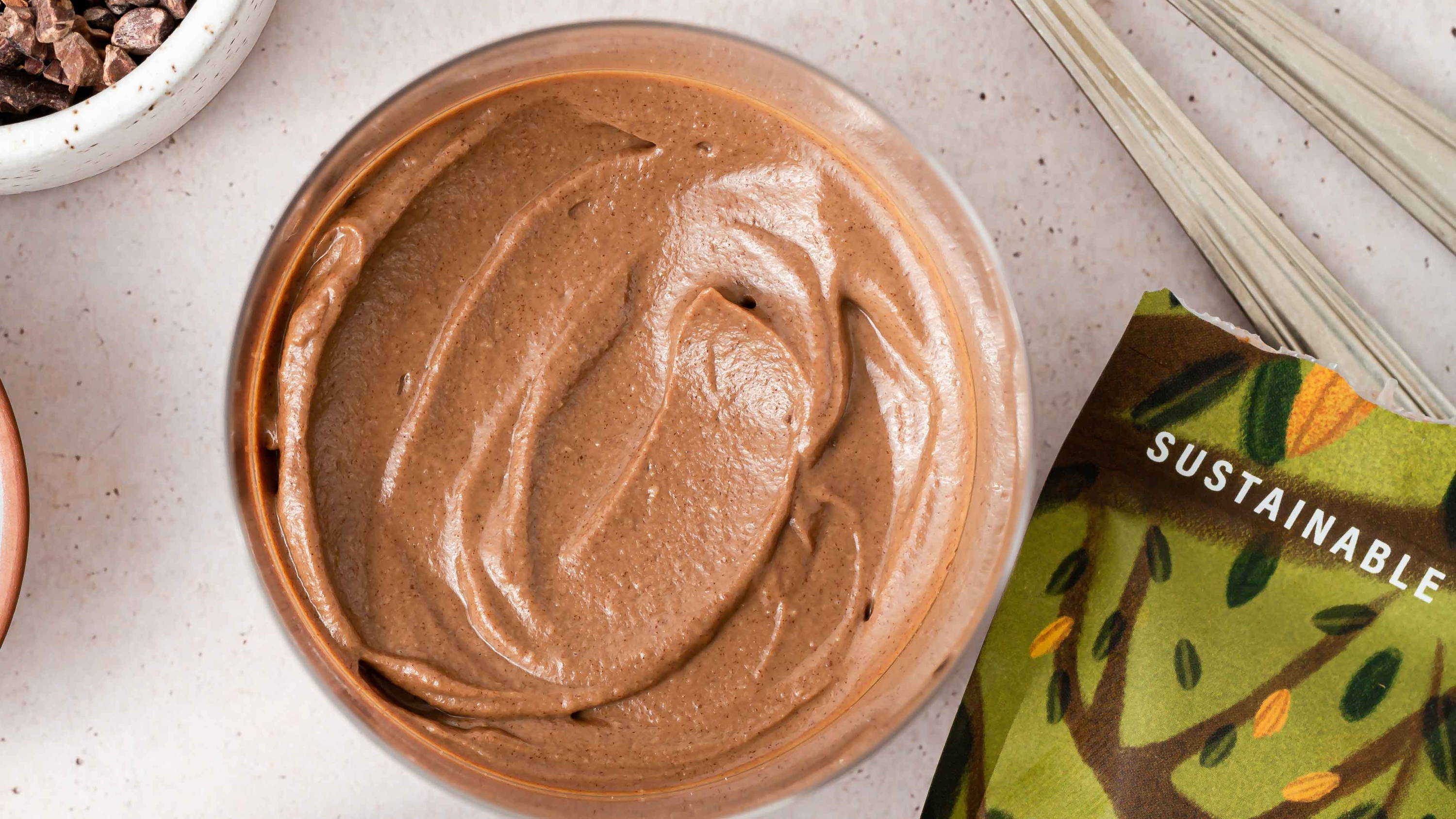 ---
Ingredients
1 cup Organic Raw Cashews
3 Medjool Dates, pitted
3 tbsp Organic Raw Cacao Powder
Coconut Whip
1 can Full-Fat Coconut Cream
1⁄2 tsp Vanilla Extract
1 tsp Raw Honey
---
Directions
Start by making the coconut whip. Chill the coconut cream in the refrigerator for at least 2 hours.
Open the can, and scoop out the chilled cream into to a small mixing bowl, and discard the remaining liquid or save for another use.
Add the vanilla and honey to the chilled cream, and whisk by hand until completely smooth. Store in the refrigerator until ready to use.
Now make the chocolate pudding. Cover the cashews and dates with 1 cup of warm water, and let sit for 10 minutes.
Add the cashews, dates, and water to a blender along with the cacao powder. Blend until completely smooth.
Transfer to two cups or bowls and chill in the refrigerator for at least 30 minutes.
Top with honey coconut whip, chopped pistachios, cacao nibs, and blueberries, or your favorite garnish!