Spicy Roasted Brazil Nuts
Servings: 1 | Vegan, Gluten-Free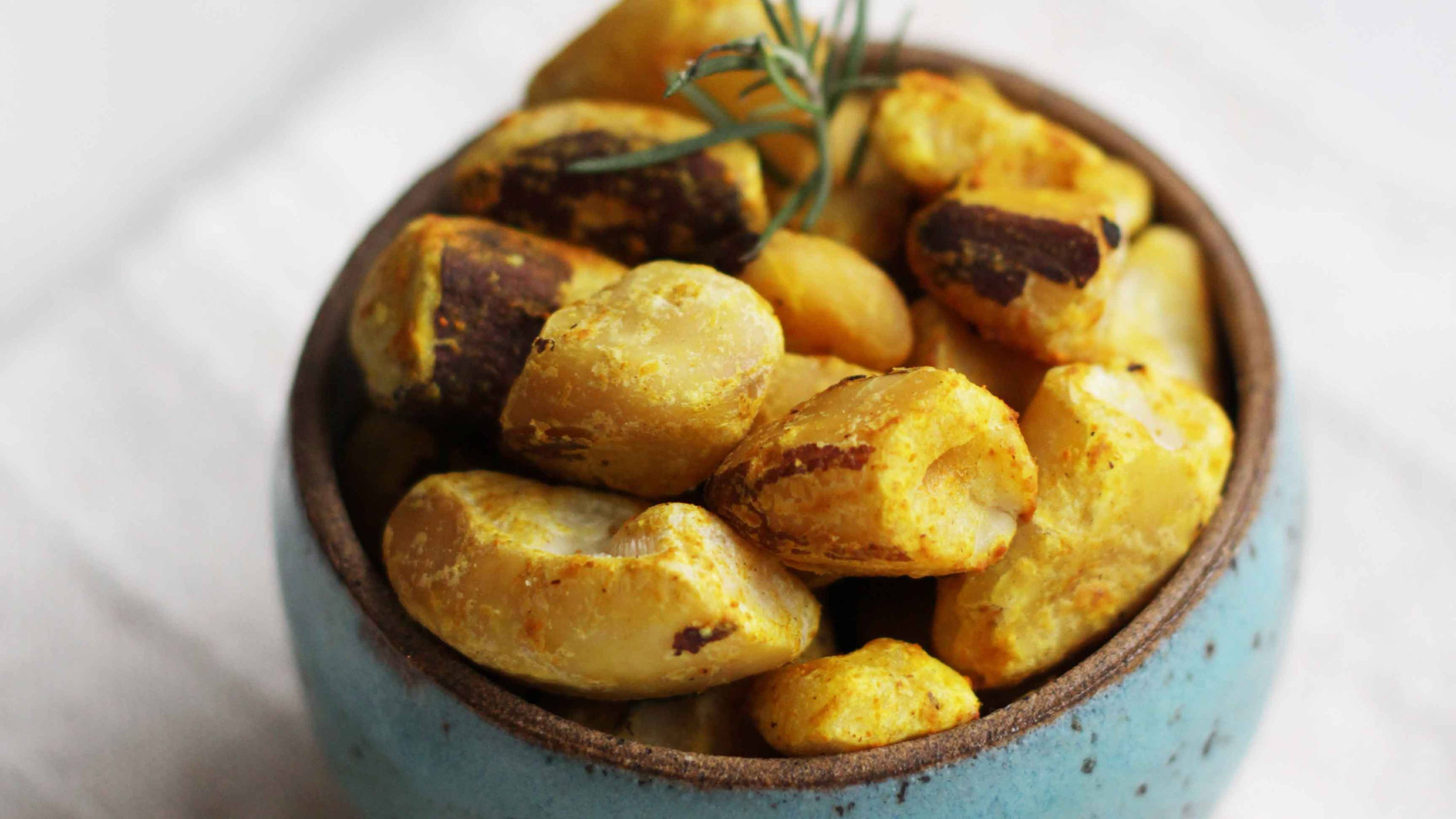 ---
Ingredients
2 cups Raw Brazil Nuts
1 tsp Garlic Powder
1 tsp Nutritional Yeast
1/8 tsp Ground Turmeric
½ tsp Fresh Rosemary
Pepper to taste
Salt to taste
1 tsp Fresh Water
---
Directions
Combine all ingredients in a bowl and let it sit for 1 hour.
Preheat the oven to 350ºF. Line a large rimmed baking sheet with parchment paper or a silicone baking mat and then pour the spiced nuts onto the pan.
Bake it for 5 to 10 minutes, until dry and crunchy.
Let the nut mixture cool completely on the pan before consuming or storing.