Raw Vegan Chocolate Brownies
Servings: 12 | Vegan, Raw, Gluten-Free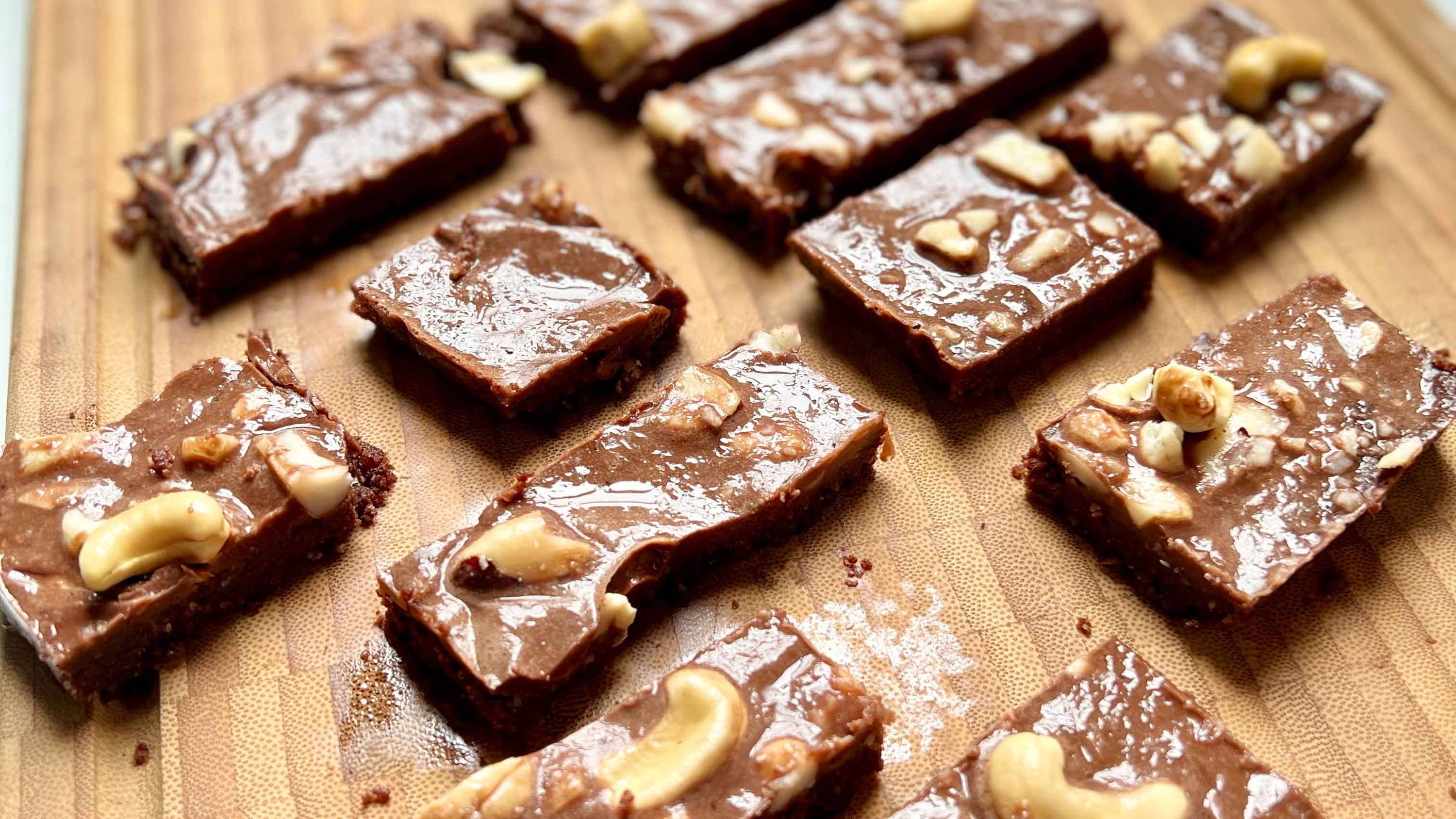 ---
Ingredients
2 cups of mixed Raw Cashews and Raw Brazil Nuts (best if soaked overnight, but soaking in warm water for 10 minutes will do as well!)
2 tbsp Cashew Butter
1/2 cup Organic Raw Cacao Powder
1 cup Medjool Dates, pitted
---
Directions
Pulse pitted dates & nuts in a food processor until they're in small pieces. Add the cashew butter and blend it again.
Add the Cacao Powder with a pinch of salt to the mixture and blend it until combined. You want there to be consistently small pieces but not overly processed.
Now press the dough into an 8×8 or 9×5 inch pan, and to set, pop in fridge or freezer for 20 minutes.
While the base dough is chilling, make the ganache frosting.
Combine together equal parts of Cacao Powder, Melted Coconut Oil, Maple Syrup, and Cashew Butter.
Once ready, pour it over the base layer and place it in the fridge for at least an hour to allow the frosting to set.
Sprinkle some extra nuts and sea salt on the top and that's it!
Store it in the freezer. In a well-sealed container, they'll last for up to 2 weeks.