Baru Nuts Pesto
Servings: 1 | Vegan, Gluten-Free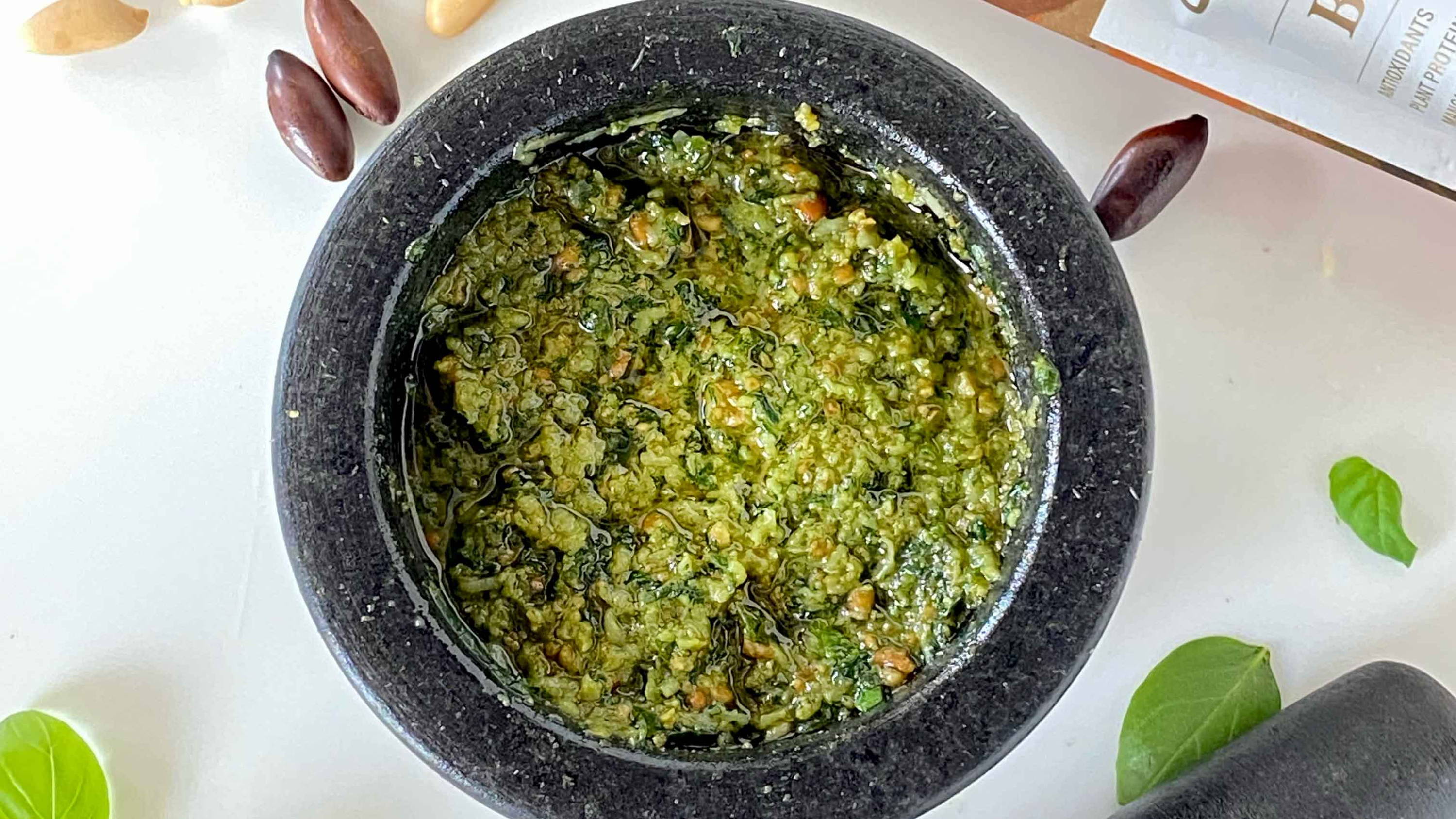 ---
Ingredients
1/3 cup Baru Nuts

1/2 cup Freshly Grated Parmesan Cheese

2 cups Fresh Basil Leaves

1/2 cup Extra Virgin Olive Oil

2 Garlic Cloves

1/4 tsp Salt, or more to taste
---
Directions
Using a mortar and pestle, pound the garlic to a paste.

Add baru nuts and continue to crush with pestle, smashing and grinding them, until a crumbly paste forms.

Add basil leaves, a handful at a time, and pound and grind against the walls of the mortar. Add pinch of salt with each handful to act as an abrasive. Continue until all basil leaves have been crushed to fine bits.

Add the cheese, then slowly drizzle in olive oil, working it into the pesto with the pestle until a fairly smooth, creamy, emulsified, sauce forms. Add more oil, if desired.

Pesto can be served with pasta right away, or transferred to a jar or container, covered with a small layer of olive oil, sealed, and refrigerated overnight.