Brazil Nut Date Truffle
Servings: 6 | Vegan, Raw, Gluten-Free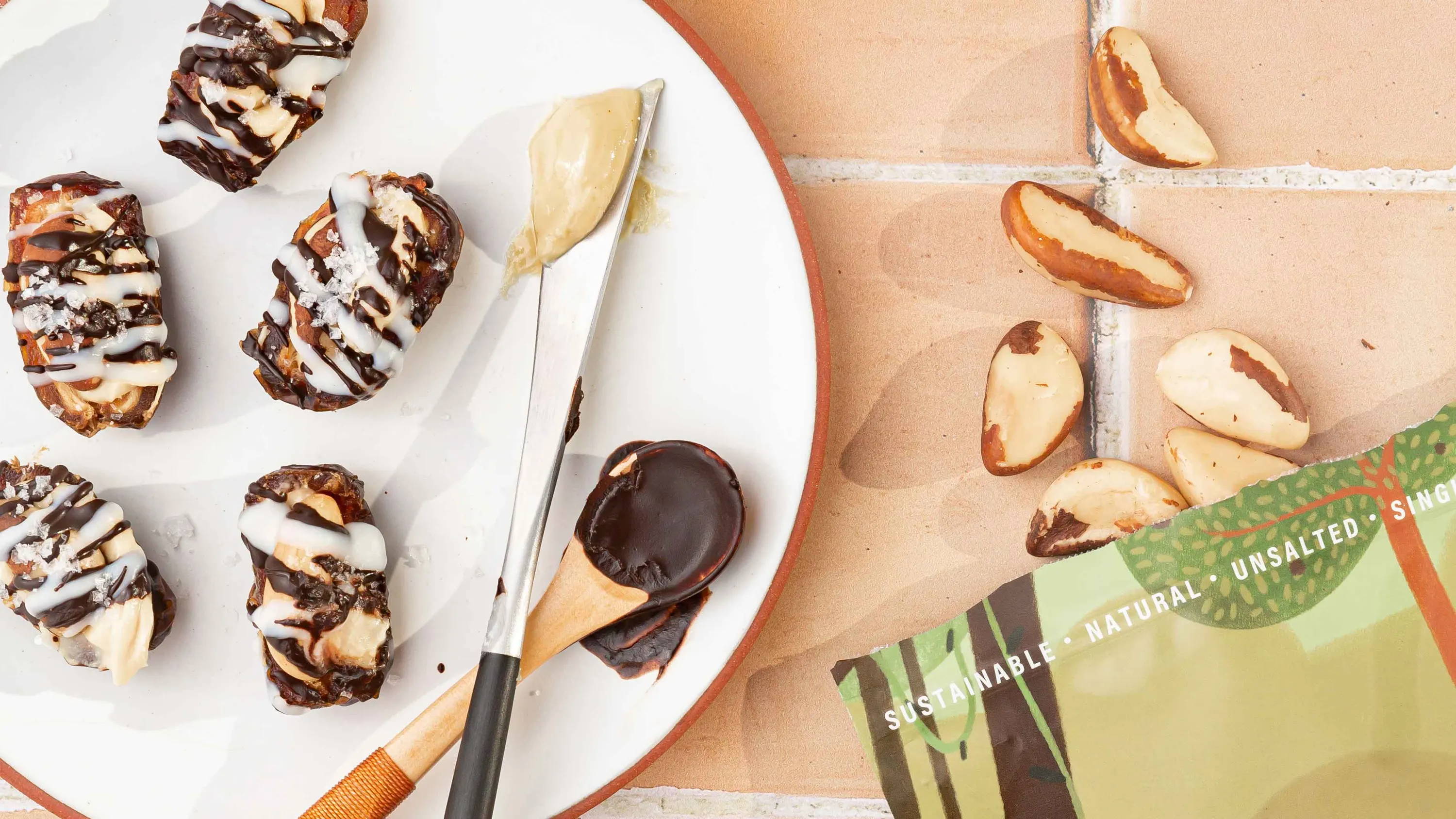 ---
Ingredients
6 Medjool dates, pitted and halved
12 Raw Brazil Nuts
6 tsp Cashew Butter, divided
2 tbsp Coconut Butter, melted
Flaky sea salt, to garnish
For the chocolate ganache
2 tbsp Melted Coconut Oil
1 tbsp Raw Honey (or Maple Syrup)
1-2 tbsp Organic Raw Cacao Powder
---
Directions
Spread each date half with ½ teaspoon of cashew butter and gently press a brazil nut into the center. Set in the refrigerator or freezer to cool while you prepare the ganache.
Whisk together the melted coconut oil and raw honey. Gradually mix in the cacao powder until smooth and glossy.
Remove the stuffed dates from the refrigerator or freezer, and drizzle with the warm chocolate ganache.
Drizzle the dates with the melted coconut butter, sprinkle with sea salt, and return to the refrigerator or freezer for 10 minutes to cool.
Enjoy immediately, or store in an airtight container in the refrigerator for up to 5 days.