Mint Chip Smoothie
Servings: 2 | Vegan, Raw, Gluten-Free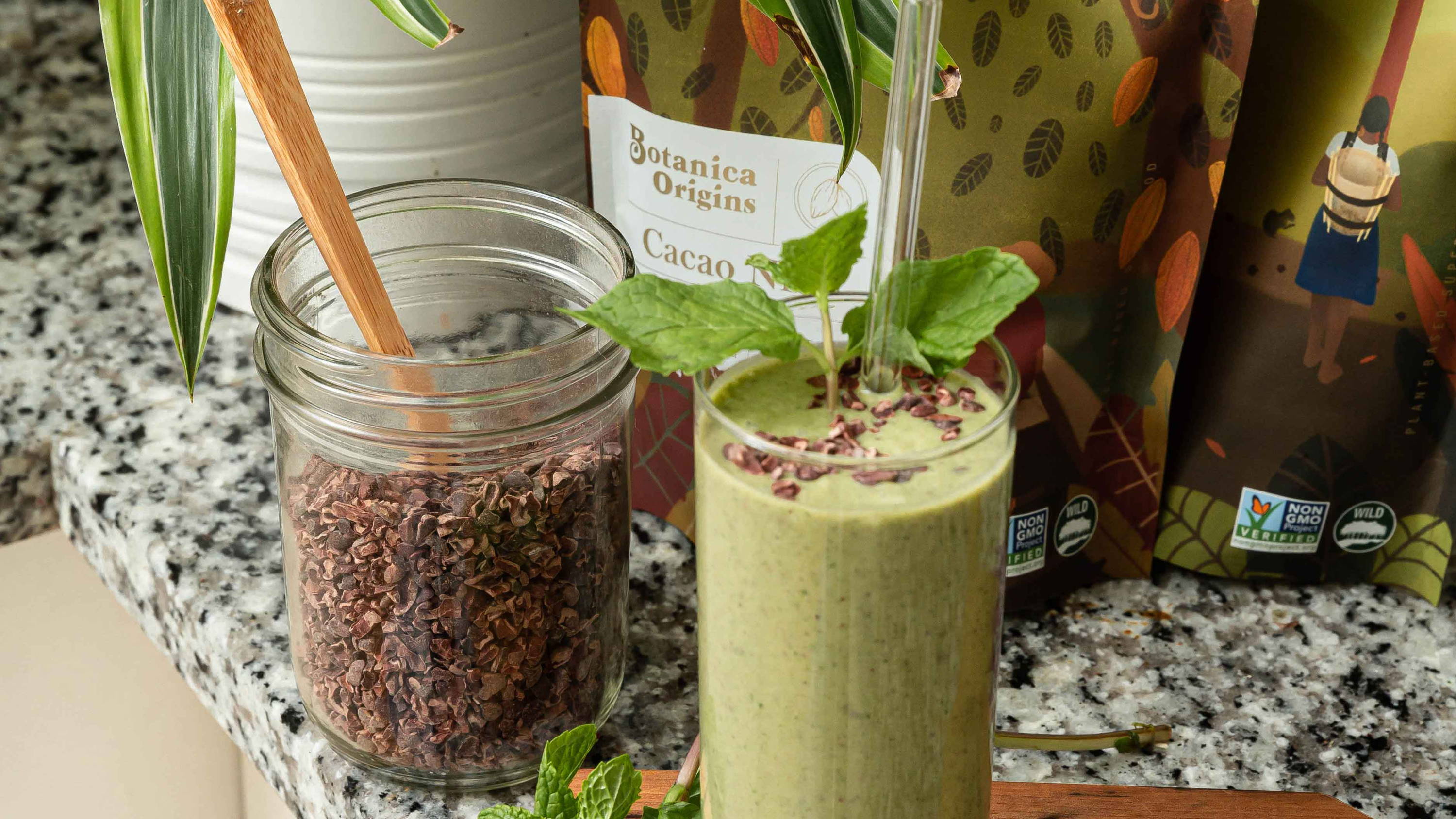 ---
Ingredients
¼ cup Organic Raw Cashews
1 ½ cups Filtered Water
2 Medjool Dates, pitted
1 pinch of pink sea salt
2 cups Spinach, tightly packed
2 Bananas, frozen
20 Fresh Mint Leaves
1 cup Ice
2 tbsp Raw Cacao Nibs
---
Directions
Add the cashews, water, dates, and salt to a blender. Blend on high until completely smooth, about 1 minute.
Add the remaining ingredients except for cacao nibs, and process until smooth.
Add the cacao nibs, and blend just until crumbly, about 5 seconds.
Transfer to 2 small glasses (*ahem, or 1 large*), and top with extra mint and cacao nibs. Sip yourself to bliss!